SIAN PHILLIPS C.B.E.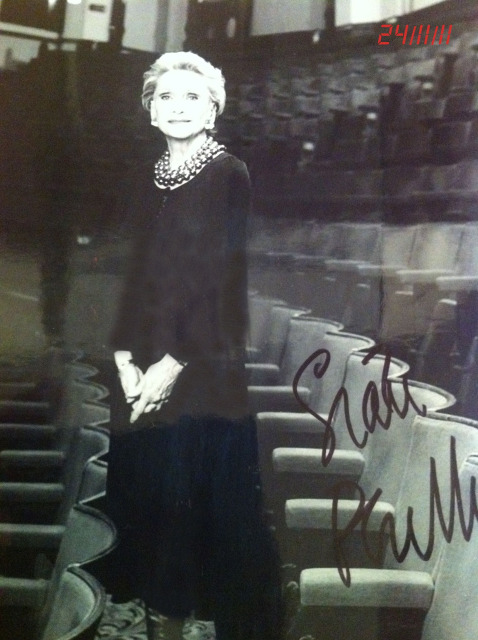 The actress Sian Phillips was born in a village about seven miles from my own home in Wales. When the family moved to a village a mile from my home, her father became our local policeman.

Sian, a University of Wales graduate, moved on to the Royal Academy of Dramatic Art where she was awarded the Bancroft Gold Medal. She has starred in many radio, TV and film productions throughout her illustrious career which culminated in her being awarded the CBE by H.M the Queen in 2000. She is still very much in demand in the acting profession.

In 1977, her portrayal of the scheming Livia in the TV series "I, Claudius" (1976) gained for her the BAFTA Television Award for Best Actress. Over the course of the series Sian, as Livia, had to age dramatically.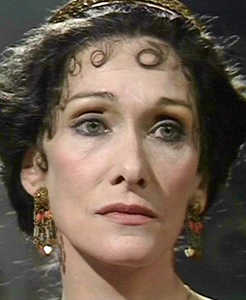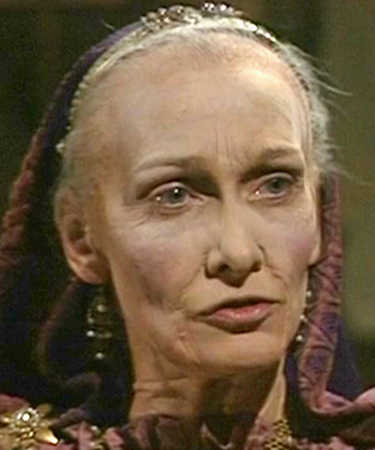 In the first volume of her autobiography,"Private Faces" she wrote about growing up in a Welsh valley and when I came across a copy of her book it brought back many memories for me, particularly when she wrote about people that I knew well, and were family friends. I wrote to her about these, explained that I was studying Latin ; that we had an on-line magazine and requested a photograph of her as Livia for our magazine. Her reply was long, and detailed, and so kind. She did not have such an image but sent me the one printed above.

My account of our Latin studies brought this response:

"Latin was one of the most useful things I ever learned and I'm so impressed that you are at it again. I'd love to subscribe to 'Ecce' and I wouldn't mind brushing up my Latin. It's a crime when schools drop it."

Read more about Sian Phillips at http://www.bbc.co.uk/wales/arts/sites/sian-phillips/

See some of the memorable scenes from "I, Claudius" at the following sites:

http://www.youtube.com/watch?v=AZ00EdKDa6w&feature=related

http://www.youtube.com/watch?v=TsUThgpC_rg

There are quite a few other sites as good.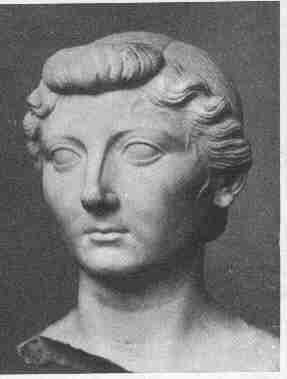 Books about Livia
Livia: First Lady of Imperial Rome by Anthony A Barrett

Empress of Rome: The Life of Livia by Matthew Dennison



Maryemm
Next Page
ECCE V Contents