Book discussions and Latin classes for adults 50+
Join Our Online Book Discussions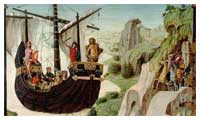 Join our discussion of
Metamorphoses
by Ovid. We are focusing now on Jason and Medea.
Talk about favorite Masterpiece and PBS programs, including the final season of Wallander with Kenneth Branagh, in our
PBS Masterpiece 2016
discussion.
Questions about our books or PBS discussions? Email
books@seniorlearn.org
.
View all SeniorLearn Book Discussions. Or learn more.
Online Latin Classes