Book discussions and Latin classes for adults 50+


Online Latin Classes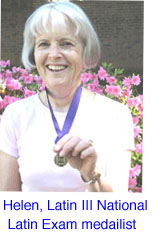 Our pioneering program of online Latin classes for adults 50+ continues with students now in ten levels of coursework. Our next enrollment period is open for classes beginning September 8. The courses run from early September through May with the normal US holiday breaks. There is a wealth of information about the courses and what they cover on our Course Descriptions Page. That is where you'll find links to our enrollment from mid-July until the start of class on September 8. There is also a discussion where you can ask questions in our Books area at Latin Classes Information.


Join Our Online Book Discussions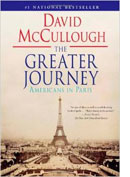 Join us for our Mid July-August Book Club Online as we discuss
The Greater Journey: Americans in Paris
by David McCullough.
Talk about Endeavour, Poirot and other favorite Masterpiece and PBS programs in our
PBS Masterpiece 2014
discussion.
Questions about our books or PBS discussions? Email
books@seniorlearn.org
.
Welcome to our fellow
Promotion Partners of the Library of Congress Center for the Book
.
View all SeniorLearn Book Discussions. Or learn more.